Did you know that property damage and personal injury claims under $1,000 account for more than 80% of claims made by Amazon customers?
How about that under Amazon's A-to-z Guarantee, Amazon will bear the cost of valid claims and not seek reimbursement from sellers?
There is a stipulation, however. To be eligible for the A-to-z Guarantee, sellers must hold valid insurance and abide by Amazon's terms and conditions.
What Is the A-to-z Guarantee?
The A-to-z Guarantee is a buyer protection policy provided by Amazon for customers who purchase products from third-party sellers on the Amazon marketplace.
If a customer finds themselves in the unfortunate situation where the product they've received is damaged, deviates from its description, or fails to arrive at all, the A-to-z Guarantee is their pathway to make a claim.
Why Amazon Introduced the A-to-z Guarantee
Amazon's journey in eCommerce has always been underscored by its unwavering commitment to customer trust. Every feature, policy, and guideline is meticulously crafted with the customer in mind. The A-to-z Guarantee is no exception to this.
Amazon originally launched the A-to-z Guarantee more than 20 years ago to provide customers with a hassle-free return process for products sold and fulfilled by third-party sellers. This helped customers more confidently shop from sellers, raising the bar on customer experience and driving sellers' growth.
Source: Aboutamazon.com
What Does the A-to-z Guarantee Cover?
Customers are eligible to make a claim for the condition and delivery of products purchased from third-party sellers when:
A package hasn't arrived for more than three days past the latest estimated delivery date or tracking shows a delivery confirmation


The item received was damaged, defective, or not as described


They want to return an item bought from an international seller but no US return address, prepaid return label, or a full refund without return was provided


The seller denied a refund request


A refund has not been issued for a returned item
Customers can also claim for property damage or personal injury that they believe was caused due to your product being defective.
Which claims are covered by A-to-z aren't as clear cut in this case and Amazon will investigate to determine their eligibility. Otherwise, the claim may rest squarely on you as the seller to handle directly alongside your insurance provider – which is the reason Amazon require their sellers to hold an approved commercial general liability insurance policy to qualify for any A-to-z claims.
What Doesn't the A-to-z Guarantee Cover?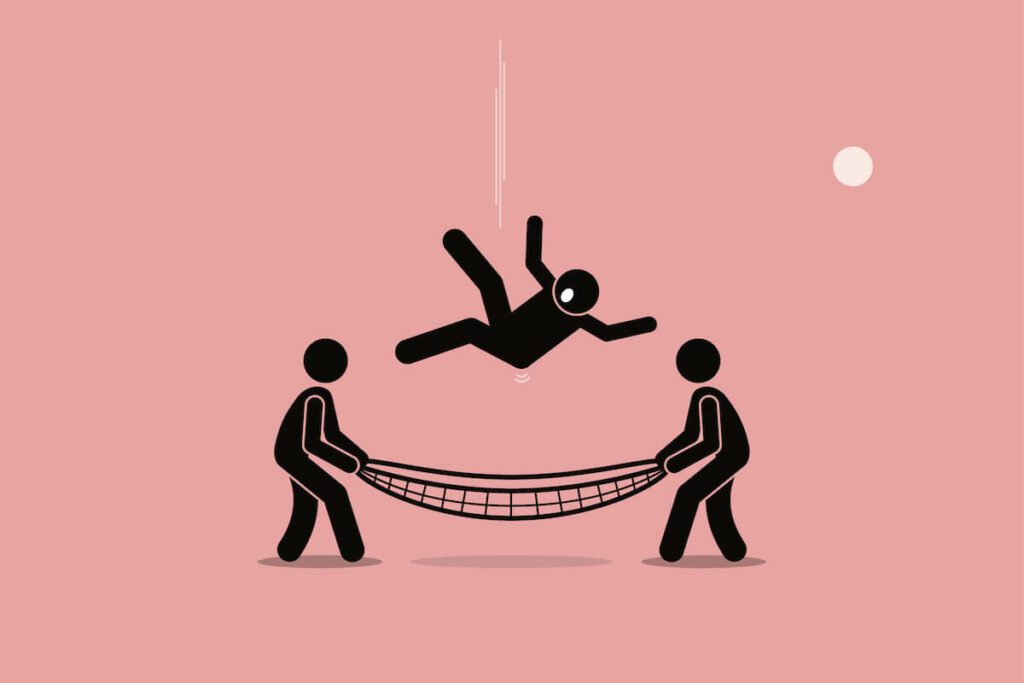 While the Amazon A-to-z Guarantee serves as a safety net for customers, ensuring they receive the products they've ordered in the promised condition – it doesn't provide a blanket cover for all items and services.
Notably, the A-to-z Guarantee excludes:
Digital Items: Downloads, streaming content, and other digital products fall outside the purview of this guarantee.


Services: Service offerings, whether they pertain to installations, repairs, or consultations, are not covered.


Insurance or warranty policies purchased via Amazon
It's crucial to recognize where platform guarantees end and where your own comprehensive coverage begins to ensure you're securely covered in the event of any claim.
The A-to-z Claims Process
Before filing an A-to-z claim, there are certain prerequisites that customers must adhere to. This ensures you're given an opportunity to address concerns before formal processes are initiated, while also safeguarding the rights of your customers.
The customer must first contact you directly and attempt to resolve the issue


If it's not resolved or you don't respond at all within 48 hours, the customer has the right to escalate the matter to Amazon


After a customer raises a claim, the clock starts ticking. You're given 72 hours to present a response to the claim


In instances where Amazon deems it necessary to gather more information or clarity, you're once again given a 72-hour window to provide the requested details
This iterative process is designed to ensure all parties have ample opportunity to present their side of the story.
Implications of A-to-z Claims for Sellers
The A-to-z Guarantee is a testament to the standards and expectations Amazon sets. While the guarantee serves as a protective measure for customers, it's imperative for sellers to understand its implications on their operations and reputation.
One of the cornerstones of Amazon's seller ecosystem is the Order Defect Rate (ODR). This metric serves as a barometer for your performance and reliability on the platform. The ODR encapsulates various factors, including negative reviews, refunds, and, crucially, some A-to-z Guarantee claims.
A high ODR can lead to a range of consequences. Not only does it affect the visibility and ranking of product listings, but a consistently high ODR could potentially jeopardize your seller status altogether with potential account suspension, loss of selling privileges, or permanent banning.
Can Customers Use The A-to-z Guarantee to Scam Me?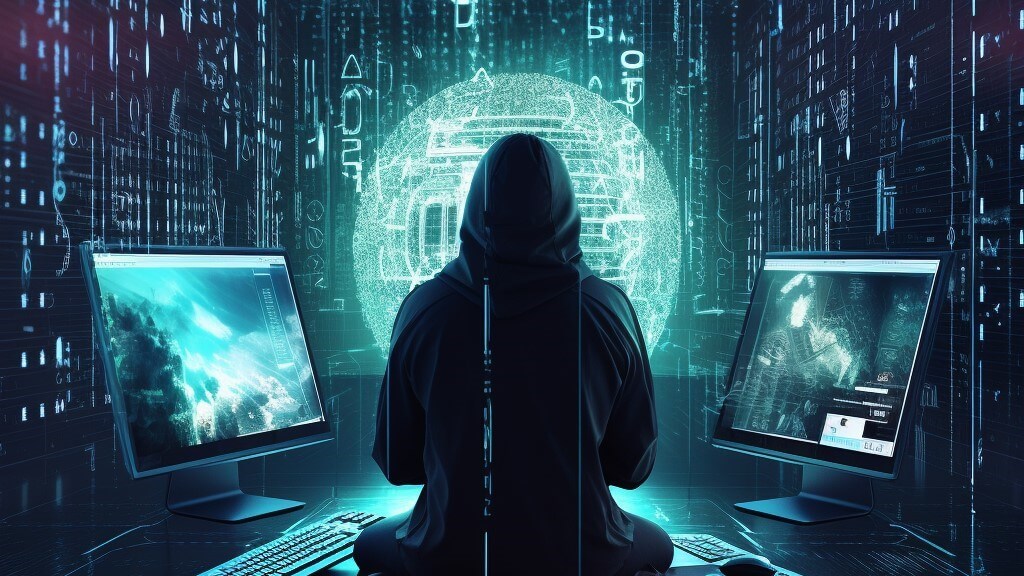 The idea of being scammed is daunting for any seller but it's important to acknowledge that, like any system, A-to-z is not immune to exploitation.
Distinguishing between genuine grievances and malicious attempts to exploit the A-to-z Guarantee can be challenging – and often, unfortunately, out of your hands and in the hands of Amazon to determine. However, there are measures you can take to safeguard against potential false claims:
Documentation is Key: Ensure that every aspect of the transaction, from product descriptions to shipping details, is meticulously documented and correct. Clear and accurate records can be instrumental in disputing false claims.


Track Communication: Maintain a log of all communication with buyers. This shouldn't be difficult if you're communicating directly through Amazon and can serve as evidence should a dispute arise.


Stay Updated: Regularly review Amazon's policies and guidelines. Being well-informed can offer an advantage in understanding the nuances of the A-to-z Guarantee and its potential pitfalls for you as a seller.
Best Practices for Handling and Resolving A-to-z Claims
We understand the fear of a high ODR not only affecting your sales but putting your whole account at risk. While you'll most likely encounter an A-to-z claim at some point in your seller journey, here are our tips for how best to handle any A-to-z claims you may encounter:
Timely Responses: Whether it's when the customer first raises the issue or when Amazon presents the claim – promptness is your friend. As a rule, ensure any query is addressed within 24 hours.


Accurate Product Listings: The foundation of a positive customer experience lies in setting the right expectations. Ensure that every product listing is complete with accurate descriptions and clear images. This minimizes the chances of disputes and works in your favor when Amazon reviews the case.


Invest in Training: Equip your team with the knowledge and skills to handle customer queries and grievances. Regular training sessions can ensure that your team is up to date with Amazon's policies, your own internal policies, and is adept at handling potential A-to-z claims.
Success on Amazon Doesn't End With Making a Sale
Proactive measures like maintaining accurate product listings, transparent communication, and prompt responses, can significantly mitigate the challenges associated with A-to-z claims – going beyond just making a sale to supporting your customers openly and clearly.
But beyond these measures lies another layer of assurance: specialized eCommerce insurance that ensures your eligibility for the A-to-z guarantee, and safeguards your business against claims that lie outside of the guarantee.
Explore Assureful's Amazon Seller Insurance today to protect your business and maintain your eligibility for the A-to-z Guarantee.
No obligation quote.
Policies can be canceled at any time, with 30 days' notice.