An increasingly popular business model, private labeling involves importing products and labeling those products with your branding – hence the name, private labeling. Often when a seller finds a winning product, they work with the supplier to make improvements and make the products more of their own.
Often, these products are imported from countries like China and sold via platforms such as Amazon FBA, Walmart's marketplace, or a Shopify website. In fact, China is the largest supplier of consumer goods to the US – privately labeled or otherwise.
While you can find a myriad of online content advocating for the business model, one crucial consideration is left out time and time again. Liability risks for private label sellers. 
Obtaining the right level of insurance coverage for your eCommerce business should never be an afterthought. Without it, one product malfunction, accident, or allergic reaction could leave your business in jeopardy.
The Unique Challenges of Private Label Insurance
While private label products provide sellers with the opportunity to create unique products, they also come with their set of challenges – especially when it comes to insurance. US product recall statistics highlight how important it is not to ignore those challenges:
In 2014 Chinese goods accounted for 23% of all goods in the US under the U.S. Consumer Product Safety Commission's (CPSC) jurisdiction. But, they represented 51% of all product safety recalls posted by the CPSC in the same year.
One of the most pressing concerns we've observed for private label sellers in particular is the complexity of product liability.
Determining liability for private label products, especially those sourced from overseas, can be a tangled web. Let's say you, as a seller, import a product from a manufacturer in China. If, unfortunately, that product causes harm, who's held accountable? Is it you, the seller? The overseas manufacturer? Or both?
These ambiguities often lead insurers to hike premiums or express reluctance to insure Chinese imports at all.
Then there's the challenge of variability in manufacturing standards. A product made in one country might not always align with the safety and quality benchmarks of another. When you're looking to insure products imported, say, from China, this variability can spike the risk of product-related incidents.
Lastly, we can't overlook coverage limitations for imports. Many insurance providers place exclusions or restrictions on products imported from certain regions, labeling them as high-risk. This labeling can create a void, making it challenging for eCommerce entrepreneurs to find coverage for their private label products.
At Assureful, we understand these challenges. Our robust liability insurance ensures that your private label business is protected, no matter where your products are sourced from.
No obligation quote.
Policies can be canceled at any time, with 30 days' notice.
Understanding Types of Insurance for Your Private Label Business
Not all insurance is created equal. Your policy requirements depend wholly on your business operations and the perceived risk level of your products.
Product Liability Insurance
At the very heart of your eCommerce business lies your product. It's what your customers interact with and it's what embodies your brand. But what if the product you created causes harm or injury? That's where Product Liability Insurance comes into play.
This specialized insurance coverage ensures that your business is protected against damages or injuries caused by your products.
Commercial General Liability Insurance
General liability cover is the business safety net that ensures that both injuries and property damages that relate directly or indirectly to the product itself are taken care of.
Often, like in the case of Assureful liability coverage, your commercial general liability policy may include product liability cover as well – making it the essential coverage for private label sellers.
On top of the general and product liability coverage that we offer here at Assureful, there are other types of insurance to consider for your business. Some of these include:
Recall Insurance
This type of insurance protects you in the long run against unforeseen issues causing you to recall your products from the market.
Cargo Insurance
For many eCommerce sellers, the world is their oyster. With products sourced from various corners of the globe – often China – Cargo or Transit Insurance is indispensable.
Especially for those importing specialty items from overseas, this insurance ensures that goods in transit, whether by sea, air, or land, are covered against potential damages or losses. Often, your freight forwarder can assist with securing cargo insurance for your shipments.
Inventory and IP Insurance
Your inventory is the lifeblood of your eCommerce business, and protecting it is crucial. Inventory Insurance ensures that in case of damages or losses, your stocked goods are covered.
Intellectual Property (IP) Insurance, on the other hand, is about safeguarding what's uniquely yours — your brand, logo, and design – ensuring your innovations and brand identity remain shielded.
Regulatory and Platform Requirements for Private Label Sellers
Some crucial rules pertain to insurance when you're dealing with platforms of eCommerce giants like Amazon, Walmart, and eBay.
Amazon FBA Insurance Requirements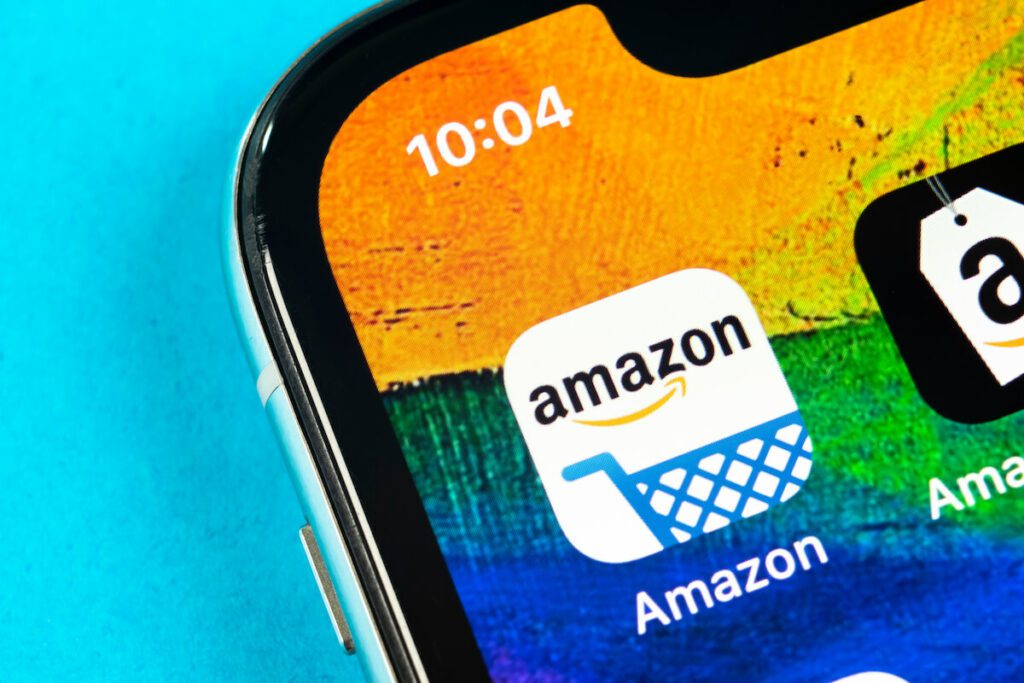 If you, as a Pro Merchant or seller, reach $10,000 in sales during any given month, you have a 30-day window to secure commercial liability insurance. Your policy should cover a minimum of $1 million per occurrence and in aggregate.
Read more about Amazon's insurance requirements in our Complete Amazon Seller Insurance Guide.
Walmart Seller Insurance Requirements
Walmart has put in place stringent regulations for its sellers. Any seller who reaches $100,000 in GMV (Gross Merchandise Value) over a year must maintain both commercial general liability and product liability insurance. They must also upload a Certificate of Insurance to their Seller Center account that includes:
The seller's name. The name on the insurance certificate must match the name listed on your Walmart Marketplace Partner ID
General and product liability limits of $1,000,000 per occurrence / $2,000,000 aggregate
"Walmart Inc., its subsidiaries, and its affiliates listed as additional insured."
Correct as of October 6th, 2023
For more information on Walmart's insurance requirements, read our Walmart Essentials Guide.
eBay Seller Insurance Requirements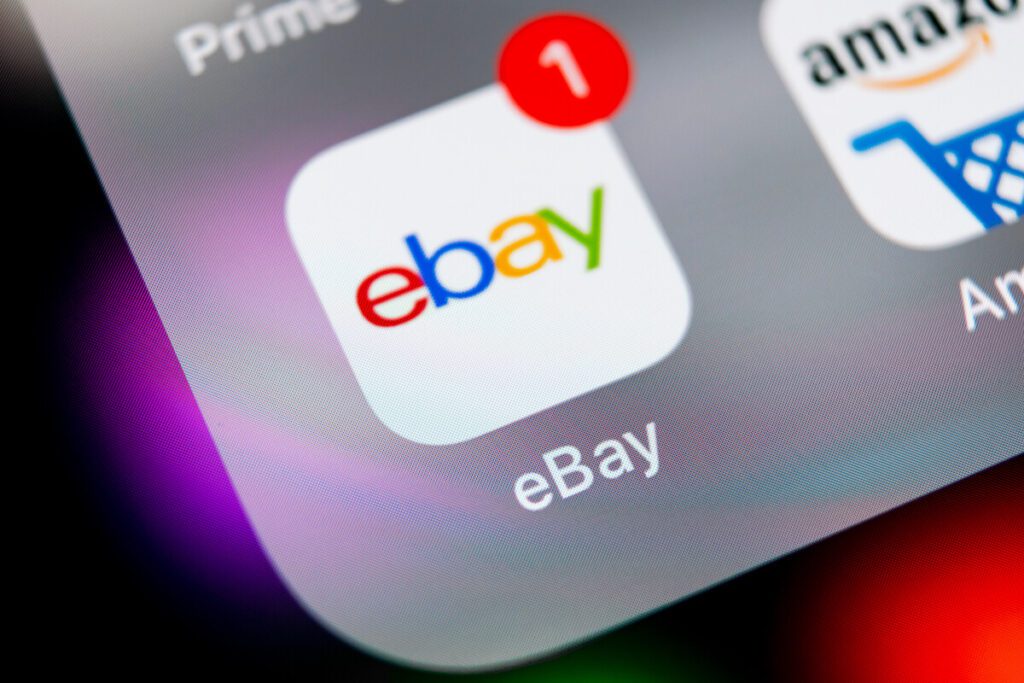 eBay, with its vast and diverse marketplace, takes a slightly different approach. The platform doesn't mandate its sellers to maintain specific liability insurance.
But, consider this: selling products without insurance, especially those carrying even a semblance of risk, is akin to walking on a tightrope without a safety net.
While eBay extends a hand with its Seller Protection Policy, it has very restrictive limits. It might shield you from certain minor setbacks like delayed shipping or non-payments, but the responsibility for more grave concerns rests squarely on your shoulders.
Their User Agreement is clear: eBay won't bear liability for substantial damages or losses. It's a poignant reminder that while platforms can offer support, the ultimate responsibility for protecting your business – with the right insurance coverage – is in your hands.
Read our full eBay seller insurance guide to make sure your eBay store is adequately protected.
Assureful's Solution: Real-Time Insurance for Private Label Sellers
In an age where speed and accuracy are of the essence, why should your insurance lag?
Our proprietary machine learning technology powers Assureful's real-time insurance: constantly tracking, analyzing, and adjusting based on your monthly sales data and product catalog for the most accurate pricing without any tedious adjustments or revisions. No more grappling with unforeseen premium hikes or unexpected coverage gaps.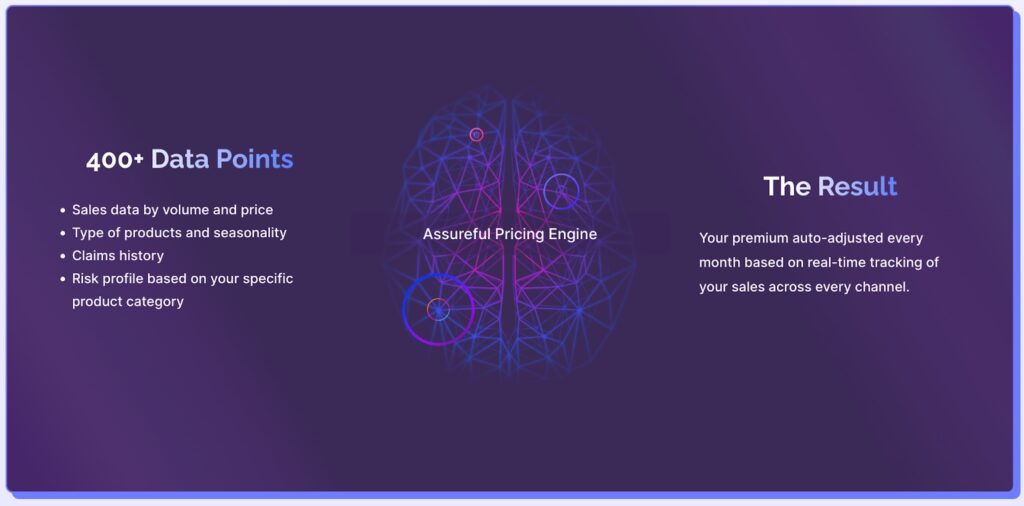 Comprehensive, inclusive, and tailor-made insurance for eCommerce
A successful private label business isn't just about listing products and attracting buyers. Beneath the digital storefront lies the pressing need to ensure your business is protected.
Traditional one-size-fits-all insurance is making way for dynamic, real-time coverage that provides full peace of mind and better affordability for eCommerce sellers.
No obligation quote.
Policies can be canceled at any time, with 30 days' notice.