There's no question about whether general liability insurance is essential for eCommerce business owners. The question is how to find the cheapest general liability insurance for your business.
From factors to look out for to proactive risk mitigation, this article will take you through the steps to take to secure the best liability coverage.
Spoiler: "Cheapest" doesn't always mean "best".
What is General Liability Insurance?
At its core, general liability insurance is designed to safeguard your business from the financial and reputational fallout of accidents or injuries that may occur during everyday operations. This includes claims made for bodily injury or property damage.
Why is Insurance Essential for an eCommerce Business?
You can imagine countless hypothetical scenarios in which your liability insurance would come into play. But these aren't just hypothetical scenarios – they're real risks that could result in costly legal battles.
General liability insurance is your first line of defense, offering protection that extends from legal fees to medical bills, product recalls, and property damage claims.
Here are three examples you might've heard of that prove why liability insurance is so essential for eCommerce businesses:
BuckyBalls: Innecent desk toy turned severe choking hazard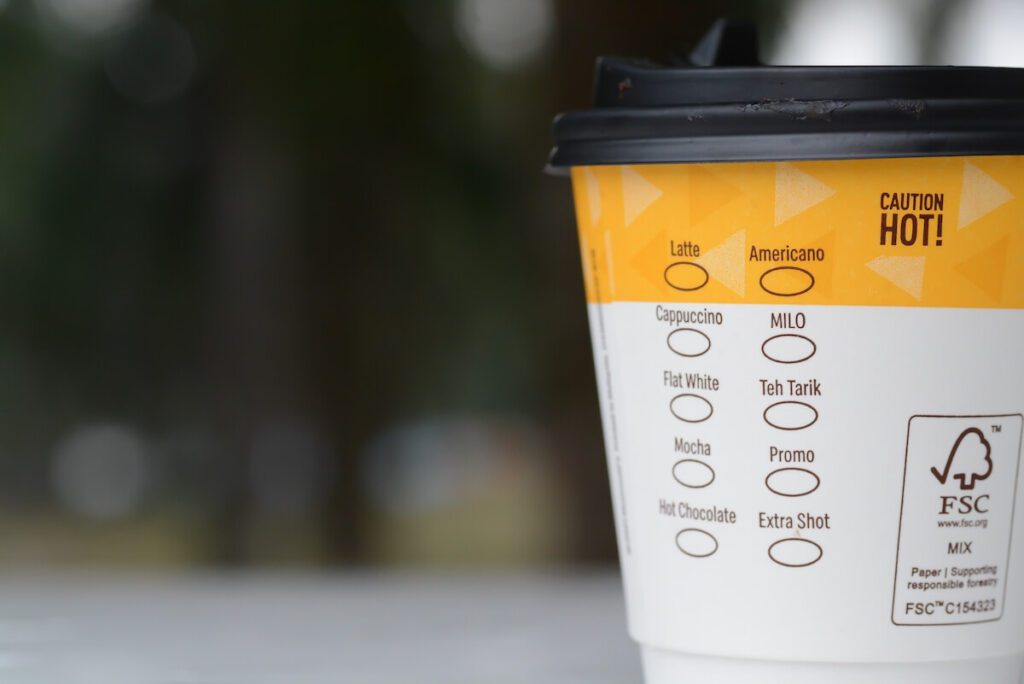 Assessing Your Insurance Needs: Factors That Determine Your Insurance Requirements
Understanding and selecting the right general liability insurance is not just a safety net — it's a strategic move to manage your risk and secure the longevity and health of your business.
The insurance requirements for your business vary based on a range of factors, but the three most crucial are:
1. Business Size and Revenue
The scale of your operations can significantly influence your risk exposure and therefore your insurance costs, as naturally, larger businesses tend to have higher exposure to risk. Of course, liability insurance costs vary but a general estimate is anywhere from $0.15 to £1.50 per $100 in revenue.
2. Industry and Products Sold
Are you selling baby products or electronic gadgets? The nature of your products can drastically affect your insurance rates. High-risk industries or products with hidden risks and restrictions, such as electronics, often face higher premiums due to a greater likelihood of claims.
3. Risk Factors
Consider the risks inherent to your business operations. Do you import products, or are your goods manufactured locally? The source and nature of your products can impact the risk assessment and thus, your insurance costs.
Comparing Insurance Quotes for the Best Deal: A Strategic Approach for eCommerce Entrepreneurs
With the average insurance premium hovering around $1,200 a year per product from traditional insurance providers, it's essential to be confident that you're getting the best deal for your business.
So, what factors should you be looking out for?
Adequate coverage that doesn't leave you at risk of over- or under-insurance
Large upfront costs or high-interest financing 
Whether your policy is based on claims-made or occurrence
Accurate categorization of your products
The right balance between deductibles and coverage limits
Whether your deductibles are compliant with marketplaces like Amazon – that require a max deductible of $10,000
To find the best deal, don't be afraid to shop around. Start by reaching out to multiple insurance providers to give yourself a broad view of the options available.
Remember, diversity in choice is the precursor to finding a tailored fit for your business. Online comparison tools and websites can be a great place to start, as well as gathering quotes from providers like Assureful directly.
Sometimes, combining your general liability insurance with other policies, such as business property insurance, can lead to cost savings. This strategy, known as policy bundling, can streamline your coverage and potentially reduce your overall insurance costs.
However, this isn't always the case and may result in you getting coverage for something you don't need, so remember: do your research.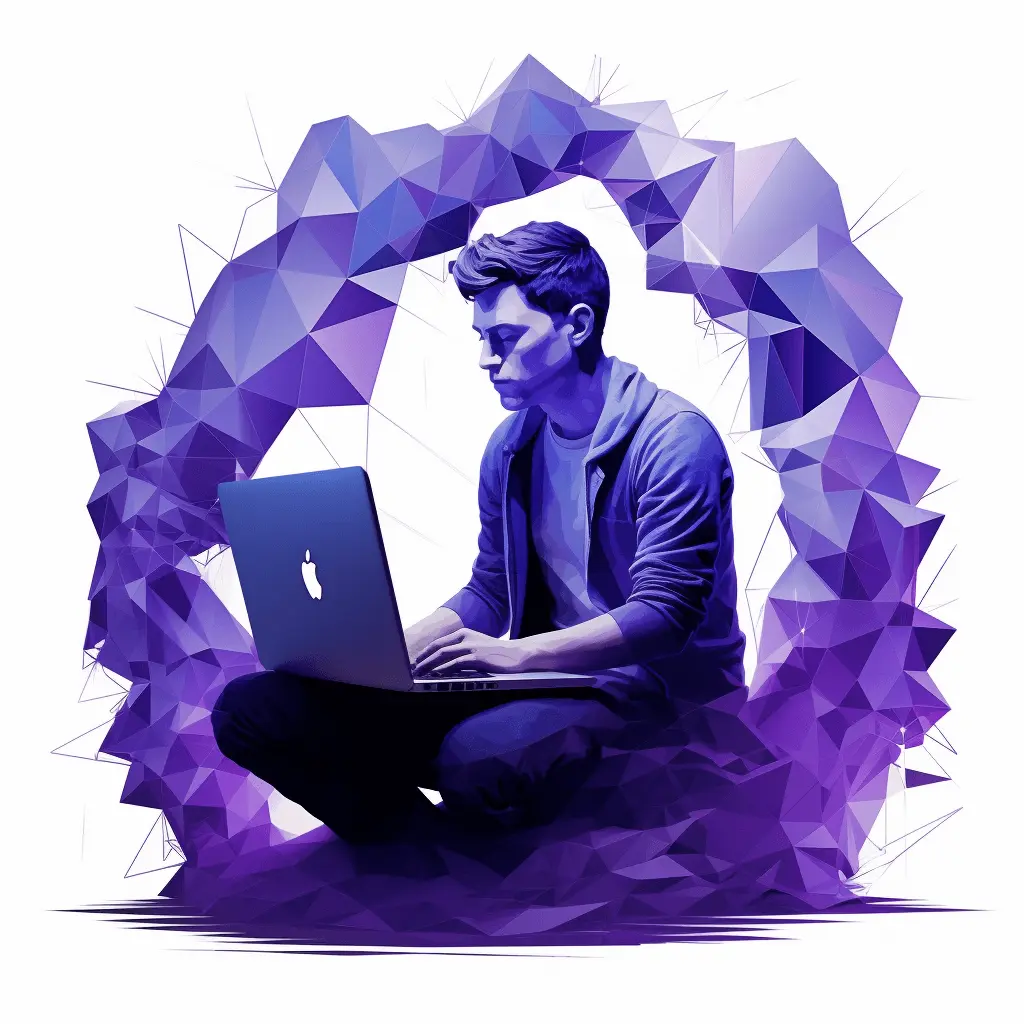 What Is the Right Balance Between Deductibles and Coverage Limits?
Understanding deductibles and coverage limits is crucial. A higher deductible might lower your premiums, but also means more out-of-pocket expenses during a claim.
Conversely, your coverage limit is the maximum your insurer will pay for a claim, so it's vital to strike a balance that safeguards your business without overextending your budget.
Deductibles: Opt for a deductible that won't strain your finances in the event of a claim.
Coverage Limits: Choose limits that provide ample protection, considering the potential risks and the scale of your operations.
Understanding the True Cost of 'Cheap'
At Assureful, we recognize that especially for startups and young, bootstrapped enterprises, every dollar counts. So you need to secure the protection at a cost that respects your budget.
While the allure of low premiums is undeniable, we must caution against equating 'cheapest' with 'best.' An attractively low quote may not always equate to comprehensive coverage.
Some providers may place your company in product categories that don't accurately reflect your actual product mix, leading to potential underinsurance – making the cheapest option a potentially costly mistake.
So choosing the right insurance provider to suit your dynamic eCommerce business model is a must.
Tailored Policies for eCommerce: The Assureful Advantage
The best general liability policy for your business combines accuracy and fair pricing. That's where flexible, tailored policies come into practice. The cost-effectiveness and accuracy of policies that price at the product level can't be overstated as the best protection – especially for eCommerce businesses.
While a generic policy may cover the basics, will it address the specific risks associated with your diverse product range? Will it adjust in real-time as your sales ebb and flow?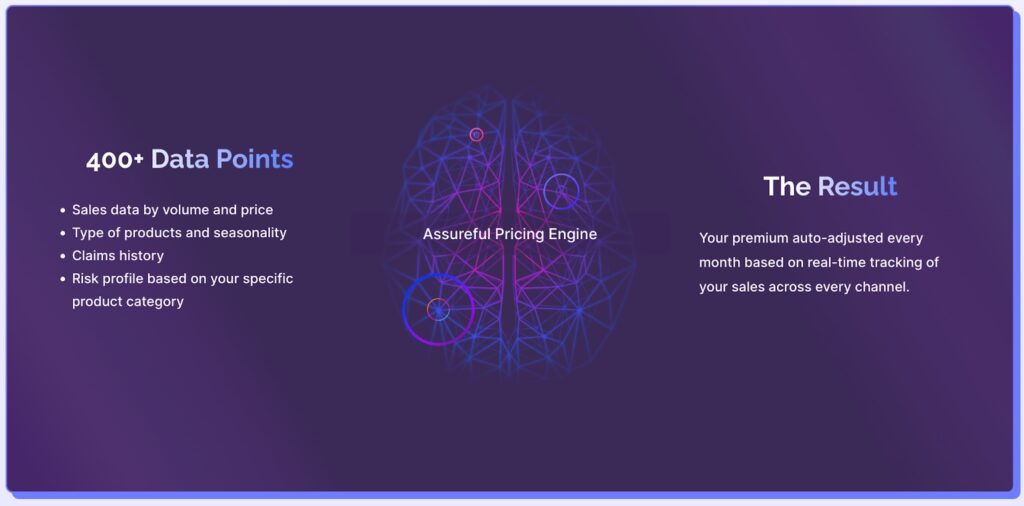 Assureful's general liability insurance policies are meticulously designed to generate the right level of protection and the best price for online businesses. Here's how Assureful's tailored policies combat all of those challenges:
Product-Level Precision: Our proprietary machine learning technology dives deep into the details, assessing each of your products individually against 28,000+ categories. This granular approach ensures that you're not just covered, but covered correctly.
Pay-As-You-Sell Model: Why pay for a static insurance policy when your sales are anything but static? With Assureful, your premiums flex with your sales figures by scaling up or down each month. By mirroring your actual sales data, the worry of over- or under-insurance is eliminated entirely.
Seamless Integration: Our system is fully integrated with major eCommerce platforms, ensuring your insurance auto-adjusts to the correct level – even when you add or remove a product from your catalog (without even having to contact us).
Confidence in Coverage: From local goods to global imports, including those sourced from China, you can sell fully assured. Every product, every sale, every time.
These factors all equate to Assureful's promise to provide the most accurately rated and fairly priced insurance, from as little as $26 per month.
Risk Mitigation Strategies for eCommerce Businesses
All that said, we also believe in a strategic, proactive approach to risk management.
Not only does it safeguard your business but it can also lead to more favorable insurance premiums, by reducing your perceived 'riskiness' in the eyes of your insurance provider.
By implementing stringent quality control and ensuring that all of your products meet high-quality standards, you minimize the risk of defects and subsequent liability claims, while also strategically positioning yourself for lower insurance premiums.
A robust cybersecurity policy to protect your customer data can add to that mix and also make your business a more attractive prospect for insurers.
Clear and transparent communication to articulate product details, warranties, and return policies is also essential. This transparency not only builds trust with your customers but also demonstrates that you're committed to minimizing misunderstandings and potential claims.
Finally, your business is ever-evolving, so your insurance coverage should be too. Make regularly reviewing your coverage part of your proactive policies to keep your premiums down.
With Assureful, you can rest assured that your policy remains aligned with your current business model, product offerings, and sales channels with simple integration to your sales platforms.
Moving Forward with Confidence
Finding the best general liability insurance means balancing cost with coverage.
It's about making informed choices, embracing flexibility, and managing risks effectively. We encourage you to explore your options, seek professional advice when needed, and assess policies against your evolving business needs to secure the right coverage at the right price.
Ready to secure affordable insurance coverage that protects your eCommerce business without breaking the bank? Get a quote today and protect your eCommerce venture with confidence.
No obligation quote.
Policies can be canceled at any time, with 30 days' notice.