Imagine this: A customer files a lawsuit against your Shopify store, claiming your product caused them harm. Without insurance, you could face devastating financial losses. This is the very real risk you face as an eCommerce business.
Discover how to protect your store with Shopify business insurance in this comprehensive guide.
Understanding Liability in eCommerce
In the world of eCommerce, understanding liability is a must. Here, liability refers to the legal responsibility a business has for its actions or products that cause harm or loss to customers or third parties. It's the risk that your product could lead to a lawsuit or financial losses due to damages, injuries, healthcare bills, or other adverse outcomes.
Shopify sellers can face liability in any number of scenarios. For instance, selling a faulty product that causes injury to a customer can lead to a product liability lawsuit. Similarly, a data breach due to inadequate security measures on your Shopify store could lead to a cyber liability lawsuit.
The Necessity of Shopify Business Insurance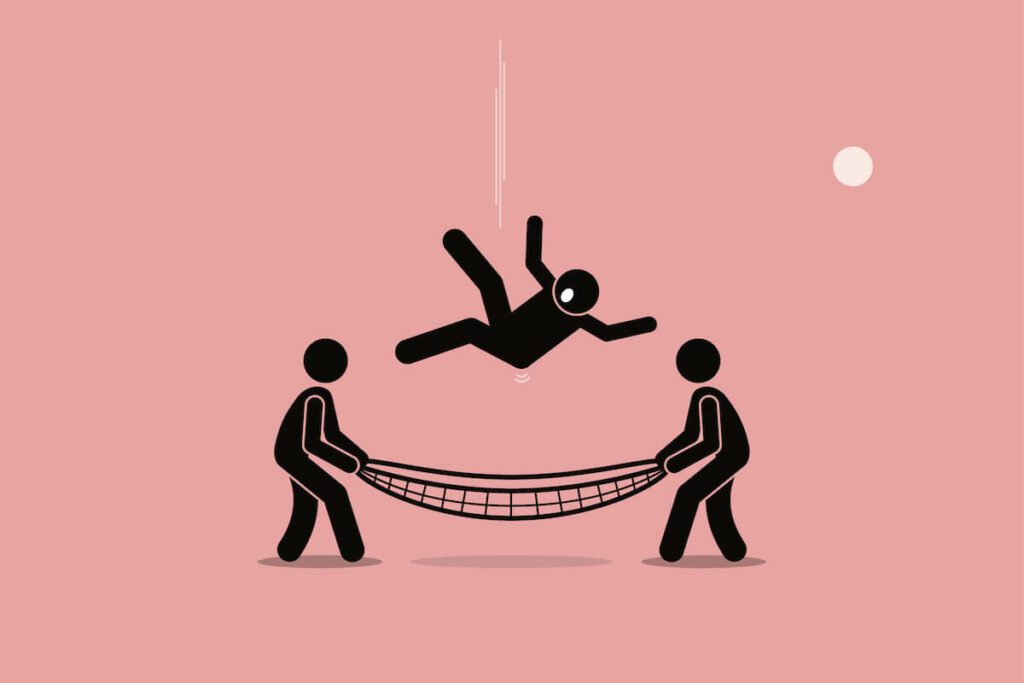 Running a Shopify store comes with its fair share of risks. From product liability and cyber threats to property damage and business interruption, there's a lot that can go wrong. This is where your eCommerce business insurance comes into play.
Insurance provides a safety net, protecting your business from potential financial losses. For example, if a customer files a lawsuit claiming your product caused them harm, your product liability insurance would cover the legal fees and any compensation awarded.
There are specific cases where insurance becomes crucial for Shopify sellers. If you're selling high-risk items like baby products, toys, or ingestibles, then product liability insurance shouldn't be forgotten.
Are You Liable as a Dropshipper?
Understanding liability is especially crucial for dropshippers. As a dropshipper, you might think your hands-off business model leaves you immune from liability since you don't directly handle the products you sell. However, if a customer receives a faulty product from your dropship supplier and suffers an injury or property damage, you could still be held liable.
Let's take a real-life example:
You're dropshipping a toy directly from your supplier in China. A customer buys it for their child, and that child is injured by the product malfunctioning. Even though you didn't design, manufacture, or even see this product before it was shipped to them, the customer could sue you for selling a dangerous product.
This is where product liability insurance comes into play – as an essential safety net to protect you from financial and reputational losses resulting from such lawsuits.
Struggling to secure insurance for your Shopify business because your products are manufactured and imported from outside of the US?
Assureful specializes in providing eCommerce insurance in over 28,000 product categories, including products imported from China.
No obligation quote.
Policies can be canceled at any time, with 30 days' notice.
Types of Insurance for Shopify Sellers
To safeguard your Shopify store, several types of eCommerce insurance are available. The level of coverage right for your business depends on your operations, team, and perceived 'riskiness' of your products.
Commercial General Liability Insurance
This insurance is the basic level of coverage that's a must-have for any business, including Shopify sellers.
Commercial General Liability includes coverage for:
Third-party bodily injuries and medical expenses
Tangible damages like someone's physical property
Intangible damages, such as guarding one's reputation against claims like libel or slander Product Liability Insurance
Product Liability Insurance
Product-based eCommerce businesses – especially if your products are high risk – should be sure to obtain Product Liability Insurance. It protects your business if your product causes injury or damage to a customer or their property. Often, your Commercial General Liability Insurance will cover product liability, just like Assureful's coverage.
Learn more about how much product liability insurance you need.
Designed specifically for eCommerce sellers, Assureful provides accurate, monthly-billed commercial general liability and product liability coverage.
With premiums based on your actual sales each month – not inaccurate yearly forecasts.
No obligation quote.
Policies can be canceled at any time, with 30 days' notice.
Business Owner's Policy (BOP)
A Business Owner's Policy combines general liability and property insurance into one policy. It's an efficient way to cover your bases.
Workers' Compensation Insurance
If you have employees, Workers' Compensation Insurance is a must. It covers lost wages or medical expenses that may not be covered by regular health insurance if an employee gets injured or sick due to their work.
Cyber Insurance
As an eCommerce business owner, cyber threats shouldn't be taken lightly. Cyber liability insurance covers costs related to data breaches and compromised customer data.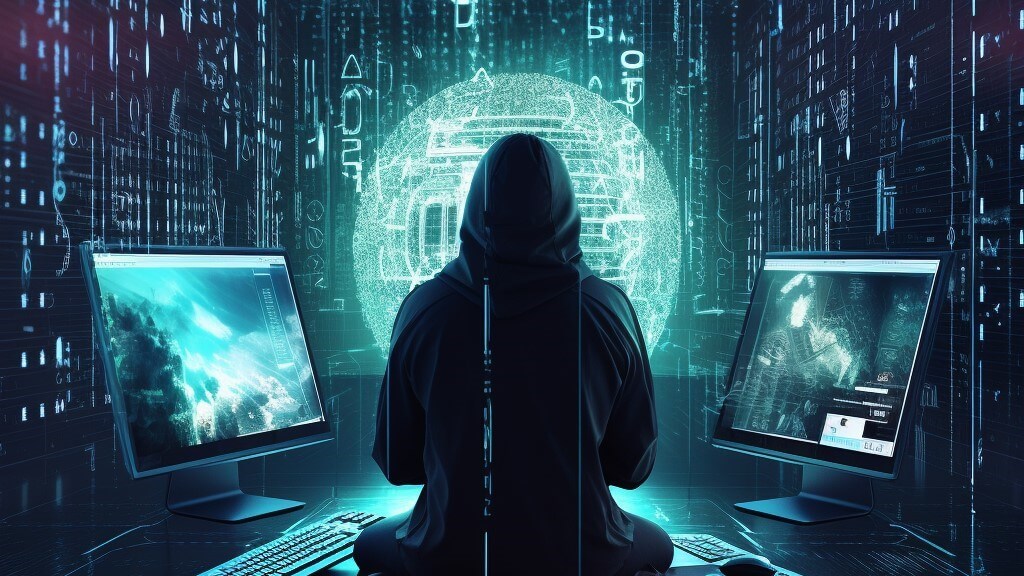 Commercial Umbrella Insurance
This insurance provides extra liability coverage beyond the limits of your other policies. It kicks in when the costs of a lawsuit exceed the limits of your general liability, product liability, or other coverage.
How Much Does Shopify Business Insurance Cost?
The cost of your eCommerce insurance is entirely dependent on the product category, sales volume, and perceived 'riskiness' of your products, among other factors.
In fact, Assureful's rating engine considers over 400 data points to determine the cheapest and most accurate price possible for your insurance premiums, including:
Sales data by volume and price
Type of products and seasonality
Claims history
Risk profile based on your specific product category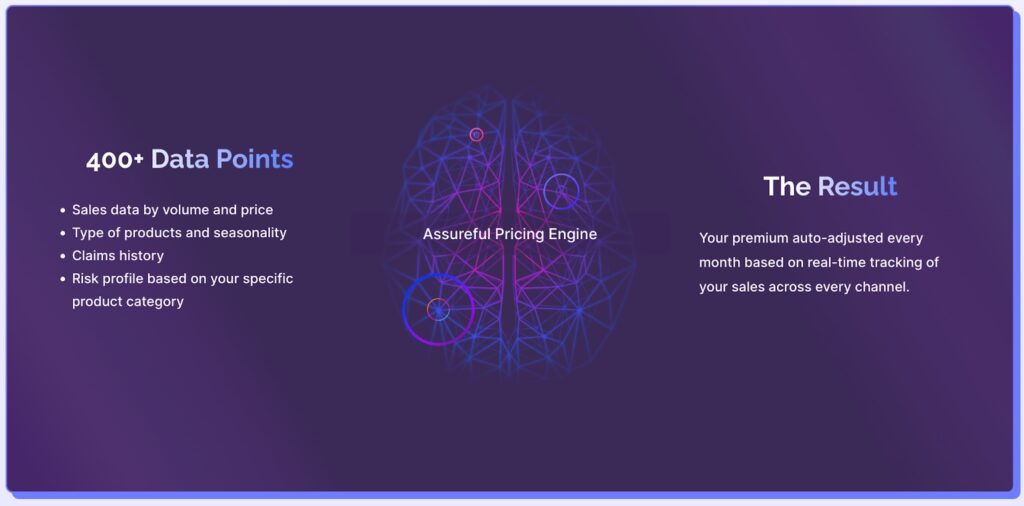 ---
Read our article on How to File a General Liability Claim if the unforeseeable becomes reality
---
Assureful – The Ideal Solution for Shopify Insurance
Unlike many traditional insurance models that base premiums on yearly projections, Assureful's pay-as-you-sell pricing model is based on actual sales. This approach ensures that you neither under-insure nor over-insure your business, ensuring you maintain the right coverage, at the best possible cost. With premiums calculated based on your actual sales, not annual forecasts.
Get an instant free quote today for the most accurate and competitive rates to fit your business needs. And save on your Shopify insurance – with premiums starting from just $26 per month.
No obligation quote.
Policies can be canceled at any time, with 30 days' notice.